Better Days. Straight Ahead.
April 19, 2021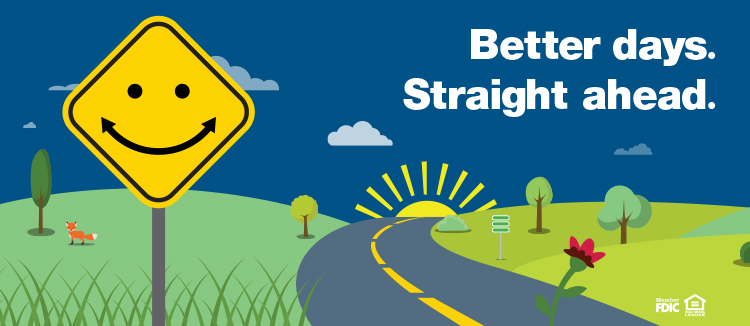 Dear Valued Embassy Bank Customers, Neighbors, and Friends,
The days are longer. The sun is warmer. The trees are filling with leaves, and the flowers are starting to bloom. These are all signs that lead us to more outside activities, and gathering with family and friends. Things that were cancelled are finally planned. We've all endured a hard year, but we've persevered as a community. Our collective efforts have led us to this point, and because of that we can all enjoy better days ahead!
The Lehigh Valley is a very special place with very special people. We come together and help one another in times of need, and this past year was no exception. Arriving at this point would not have been possible without the numerous dedicated and courageous community members that played vital roles. From medical caregivers, food services, delivery services, first responders, and so many others – all of us at Embassy Bank THANK YOU for getting us through the tough days.
We wish you a healthy and happy spring, and most definitely better days ahead!
Best regards,

David M. Lobach, Jr.
Chairman, President and CEO
Embassy Bank for the Lehigh Valley
Back to COVID-19 Page