Paycheck Protection Program (PPP) Established to Assist Small Businesses during COVID-19
April 6, 2020
Please Note:
There has been an update to the Paycheck Protection Program as of April 24, 2020. Click here for details.
The federal government has dedicated over $350 billion to The Coronavirus Aid, Relief, and Economic Security (CARES) Act, in order to help prevent workers from losing their jobs and small businesses from going under due to economic losses caused by the COVID-19 pandemic through the Paycheck Protection Program. We want you to know that Embassy Bank is committed to helping our small business customers, and we recommend you contact your Embassy Bank commercial loan officer directly.
An overview of the program can be found below.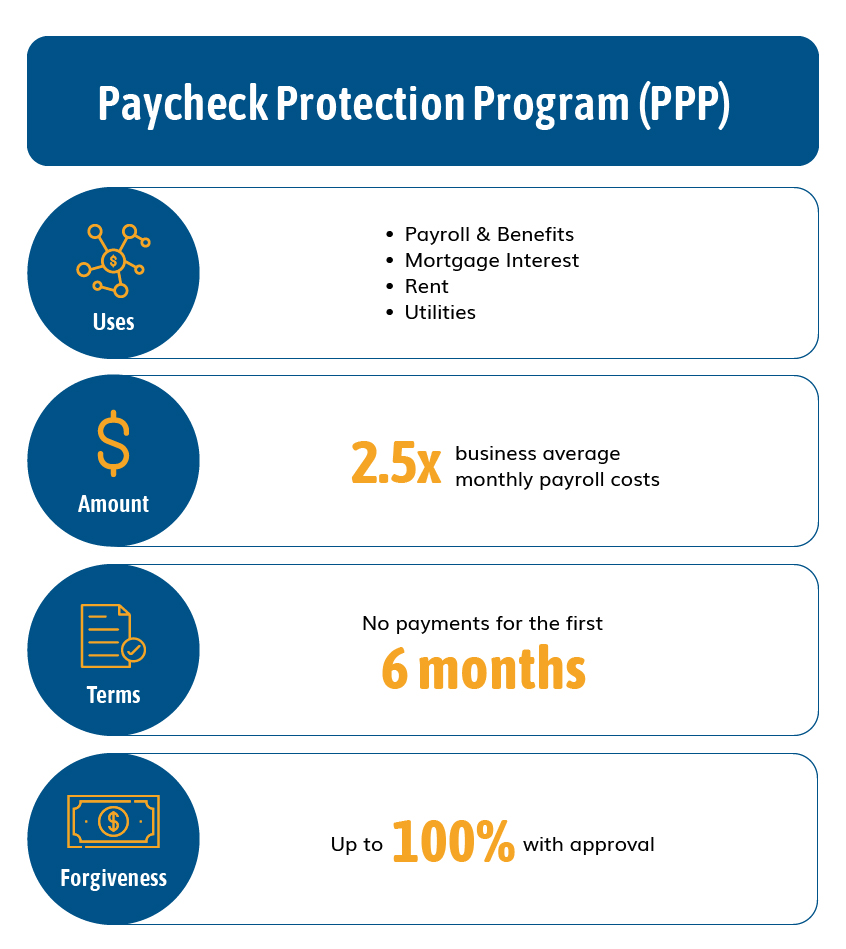 Applying for the PPP:
It is our recommendation that you have the following items ready for when the application process begins:
2019 IRS Form 941 + 940's for the full year (Employer's Quarterly Federal Income Tax Return)

A detailed summary of your January 2019 through March 2020 payroll expenses
What To Do Next:
This program is evolving. We encourage you to act now and contact your existing Embassy Bank commercial loan officer directly, or call us at 610-882-8800. We are working diligently to understand the documentation requirements and application process thoroughly, so we can quickly help you apply for these loans.
The program funds are limited. Embassy Bank does not guarantee that applications will be processed and submitted before the program funding is no longer available.
Thank you for your patience as our team ramps up to implement this program so we are able to help support you, your business, and your employees.

David M. Lobach, Jr.
Chairman, President and CEO
Embassy Bank for the Lehigh Valley
Additional Information Can Be Found at the Following Links:
SBA Paycheck Protection Program Website
Treasury Paycheck Protection Program Website
Back to COVID-19 Page